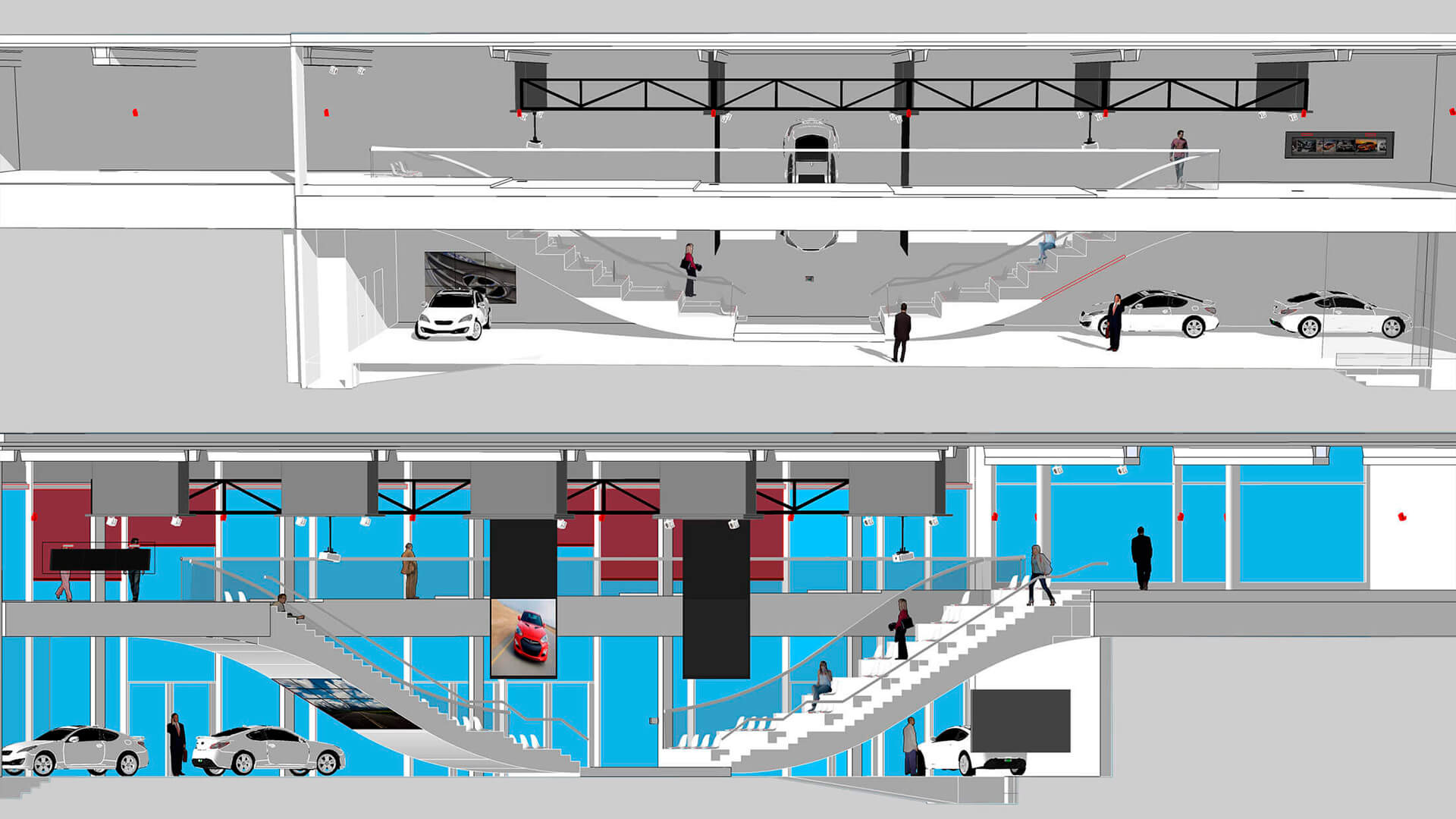 "Hyundai Motorstudio"
Multimedia systems in the Hyundai Motorstudio Moscow on Novy Arbat Street.
The two-story brand experience center has five functionality-oriented zones: a car gallery with the latest auto designs, an audio and video event space, a store, a library and a cafe.
In-ceiling and mounted speakers provide seamless sound throughout the center. The car gallery and the store area include LCD panels with interactive videos and touch-screen catalogs.
The event space features two projectors with motorized screens and speakers. The uniquely designed staircase serves as an amphitheater for the visitors.
Equipment: RTI, Integra, Atlona
Projectors: Christie

Screens: Projecta
Speakers: SpeakerCraft, JBL
LCD video walls: LG
Control: iPad