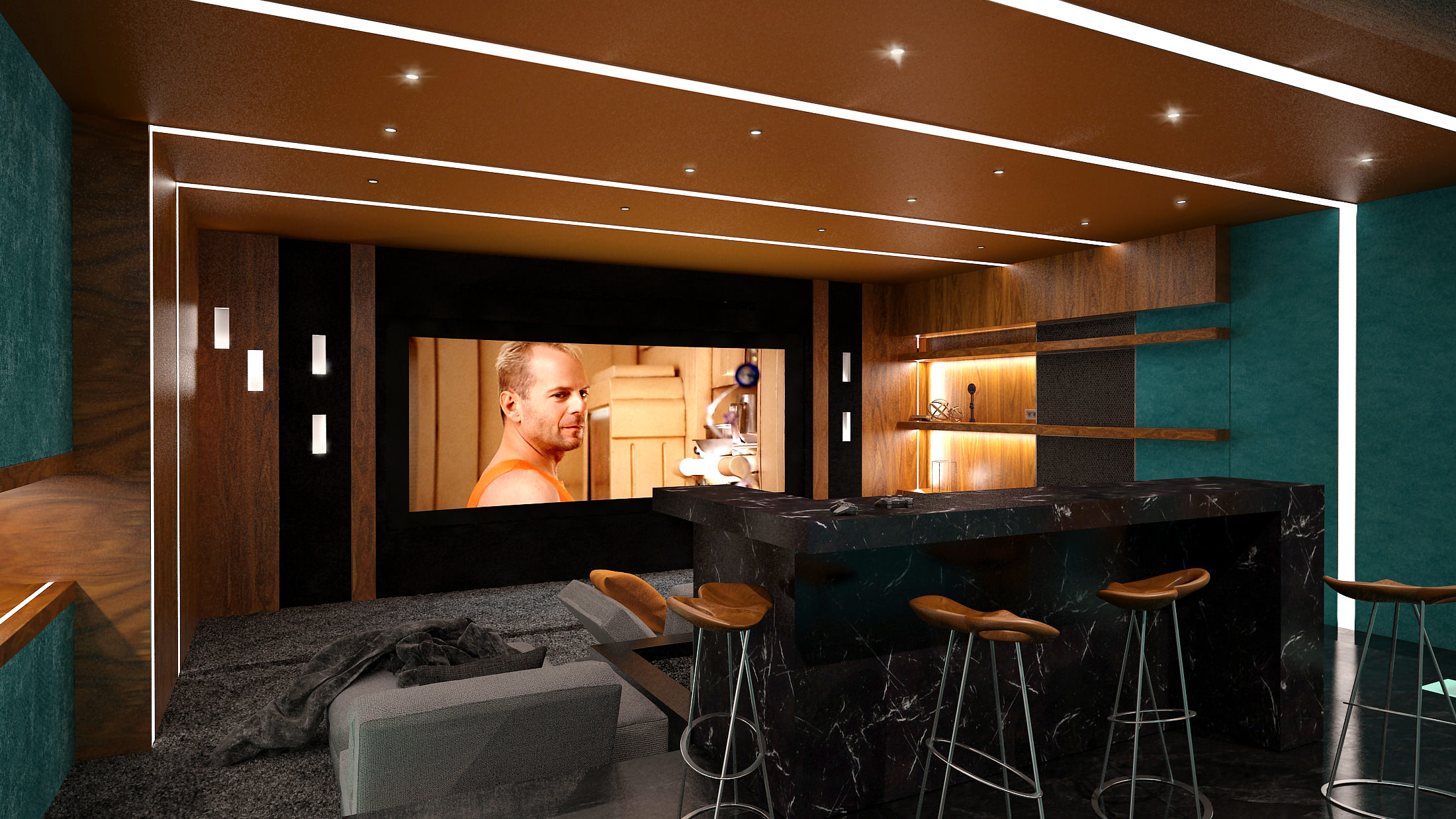 Gravitational Pull
Located in a house in the suburbs of Saint Petersburg, this multipurpose entertainment room has been designed with practicality in mind.
The speakers are built into the walls and are completely inconspicuous. The electronics have been placed in a set of built-in cabinets along the rear wall. A specially designed niche houses the curved screen while hiding all the front speakers from view. A small shelf has been designed into the ceiling to fit the projector.
Original decorative elements, which are not typical for a classic home theater, have been used in the interior design.
The system is controlled via an iPad.
Electronics: JBL Synthesis, Integra
Lights: Flos, Modular
Lights Control Dimmer: Lutron
Projector: Sim2
Acoustics: JBL Synthesis
Screen: Stewart
Control Panel: iPad